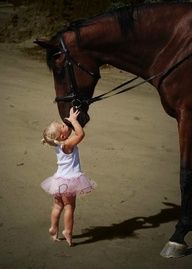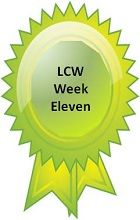 I have 38 pics in my gallery
Awards
Words I will never forget... TO MANY TATERS!
One time not long ago when I was at my heaviest and with a girl friend just as big as I, we walked by a table of men in a restaurant and over heard one of them say, cute, BUT TO MANY TATERS!
To this day those words inspire me to keep working out and making better food choices to lose weight!

To KEEP MY HEALTH, I have only ONE option:
Keep moving my body ~ Or I won't be able too!
If I will do that and eat Balanced Real Food, I WILL lose weight!

...
One time not long ago when I was at my heaviest and with a girl friend just as big as I, we walked by a table of men in a restaurant and over heard one of them say, cute, BUT TO MANY TATERS!
To this day those words inspire me to keep working out and making better food choices to lose weight!

To KEEP MY HEALTH, I have only ONE option:
Keep moving my body ~ Or I won't be able too!
If I will do that and eat Balanced Real Food, I WILL lose weight!

By eating 5 or 6 small meals a Day & building muscle I WILL SPEED UP MY METABOLISM, period.

I'm looking for answers and learning things I didn't know. It's true we never stop learning if we just open our minds.

One of the things we have had crammed down our throats for years is Low Calorie Diets. Well for me, I have had it stuck in my head if I eat less and less I will lose weight.

Well NO, that's WRONG! Guess, what I have learned here on SP!!! If I don't Eat Enough Calories my body thinks we are in a famine and holds on to the weight and won't let go.

That's when I hit a brick wall (stall) for a year or better (like I did in 2010 & 2011) cause I keep doing the Low Calorie thing. Me not knowing that my body is storing all it can because it thinks we are in a famine.

I need to take a college course on how to listen to my body!

~~~~~~~~~~~~~~~~~~~~
~~~~~Sunday's in 2012 ~~~~~~~~
~~~Weighs & Measurements ~~~
I measure in 11 places & add them.
WK~1~1/7/12---165.2 Lbs -- INCHES-- 294.00" Overall
WK~2~1/14/12---163.0 Lbs -- INCHES-- 294.00" Overall
WK~3~1/22/12---163.2 Lbs -- INCHES-- 291.50" Overall
WK~4~1/29/12---165.6 Lbs -- INCHES-- 294.25" Overall
WK~5~2/05/12---163.6 Lbs -- INCHES-- 293.00" Overall
WK~6~2/12/12---162.6 Lbs -- INCHES-- 291.75" Overall
WK~7~2/19/12---161.2 Lbs -- INCHES-- 291.50" Overall
WK~8~2/26/12---160.0 Lbs -- INCHES-- 290.50" Overall
WK~9~3/04/12---161.0 Lbs -- INCHES-- 292.00" Overall
WK~10~3/11/12---162.0 Lbs -- INCHES-- 292.00" Overall
WK~11~3/18/12---160.6 Lbs -- INCHES-- 291.50" Overall
WK~12~3/25/12---162.0 Lbs -- INCHES-- 291.50" Overall
WK~13~4/01/12---163.6 Lbs -- INCHES-- 292.00" Overall
WK~14~4/08/12---164.4 Lbs -- INCHES-- 296.25" Overall
WK~15~4/15/12---162.2 Lbs -- INCHES-- 294.25" Overall
WK~16~4/22/12---161.8 Lbs -- INCHES-- 294.75" Overall
WK~17~4/29/12---163.4 Lbs -- INCHES-- 297.00" Overall
WK~00~5/6/12---163.8 Lbs -- INCHES-- 295.25" Overall
~~~~~~~~~~~~~~~~~~~~~~~~
ON SPARK BREAK FROM MAY 2012 TO FEB. 2013
~~~~~~~~~~~~~~~~~~~~~~~~

My Short Term Goal Weight is to lose 26.8 Lbs ~ weigh 152.5 Lbs
My Long Term Goal Weight is to lose 53.6 Lbs ~ weigh 125 Lbs
Sat. is Weigh In. and Measure Day.

Dec. 17, 2012 Weight 178.6

Year: 2013
1/5/13 -
1/12/13 -
1/19/13 -
1/26/13 - 178.6 (-.0) (-0.0) (311.25 inches)
January Total = -0.0 lbs.
2/2/13 - 177.8 (-0.8) (-0.8) (311.00 inches) (-.25")
2/9/13 - 181.0 (+3.2) (+2.4) (313.50 inches) (+2.50")
2/16/13 - 180.0 (-1.0) (+1.4) (312.25 inches) (-1.25")
2/23/13 - 181.0 (+1.0) (+2.4) (313.75 inches) (+1.50") (+2.5")
February Total= +2.4 lbs (+2.5 inches)
YTD= +2.4 lbs (+2.5 inches)
3/2/13 - 180.2 (-.8) (+1.6) (312.00 inches) (-1.75")
3/9/13 -
3/16/13 - 181.2 (+1.0) (+2.6) (314.50 inches) (+2.5")
3/23/13 - 183.2 (+2.0) (+4.6) (313.50 inches) (-1.0")
3/30/13 - 183.0 (-.2) (+4.4) (311.75 inches) (-1.75") (+ .50")
March Total= +4.40 lbs (+ .50 inches)
YTD= +4.00 lbs (+.50 inches)
4/6/13 - 180.8 (-2.2) (+2.2) (311.25 inches) (-.50")
4/13/13 - 181.2 (+.40) (+2.6.) (310.75 inches) (-.50")
4/20/13 - 181.6 (+.80) (+3.0) (311.25 inches) (+.50")
4/27/13 - 180.6 (-.1.0) (+2.0) (312.20 inches) (+.95")
April Total= +2.0 lbs (+ .95 inches)
YTD= +2.0 lbs (+ .95 inches)
5/4/13 - 179.4 (-1.2) (+.8) (310.00 inches) (-2.20") (- 1.25")
5/11/13 - 177.8 (-1.6) (-.8) (306.00 inches) (-4.00") (- 5.25")
5/18/13 -
5/25/13 -
May Total=
YTD= Pounds Lost
6/1/13 -
6/8/13 -
6/15/13 -
6/22/13 -
6/29/13 -
June Total=
YTD= Pounds Lost

My normal workout schedule is 1 hr of Ladies Gym 3 days a week & Cardio at least 30 min. 5 days a week. So my goal is 5 hrs 30 min. a week or 330 minutes per week X 4 weeks = 1320 mins a month.

January - 180 minutes
February - 594 minutes
March - 1602 minutes
April - 4531 minutes
May - minutes
June - minutes
July - minutes
August - minutes
September - minutes
October - minutes
November - minutes
December - minutes
YEAR TOTAL - 6,907 minutes!


~~~~~~~~~~~~~~~~~~~~
Women who Inspire me:
#1. SABLE77 (Sandy) on SP
#2. Morjorie Newlin
#3. Ernestine Shepherd.
******************************
#1. Sandy says:
I love to encourage others by posting on the blogs and message boards but the questions always comes up "How do you fight the cravings? The temptations? How do you work your way back from a set back?" I am just not sure how I did it as I really didn't have setbacks and I just gave in to my temptations and cravings but I moderated those urges and just didn't go overboard when I did indulge. I really don't have a reason for how I did it, it just happened for me.

Sandy started on May 27, 2009 at 197 lbs and reached her goal of 129lbs on Dec. 23, 2009 and wearing a size 5. Then she set a new goal, wanted to lose down to 125 lbs. She was 50 on Jan. 5, 2010, she physically worked hard at work, in her garden, with her 20 + Morgan horses and in her home and did not exercise as far as I know. Riding horses is exercise all though it's fun!
~~~~~~~~~~~~~~~~~~~~~~~~~~~~
My Inspiration #2 Morjorie Newlin
~~~~~~~~~~~~~~~~~~~~~~~~~~~
http://www.littleblackdressdiaries.com/F
iles/MorjorieNewlin.html
I was inspired by Morjorie Newlin, and the main reason is because I didn't have any hope of feeling really good again like I did when I was in my 20's to 40's until I read her story. Please, meet Morjorie Newlin a 72 - 86 year old bodybuilder. If you want to know more about her, just Google Morjorie Newlin. Please, let me know if she inspires you too.
Morjorie Newlin, 87, a nationally celebrated senior body-builder died at Chestnut Hill Hospital from complications of Leukemia.
~~~~~~~~~~~~~~~~~~~~~~
My Inspiration #3 Ernestine Shepherd
~~~~~~~~~~~~~~~~~~~~~~~~~~~~~~
http://sdvoice.info/at-age-ernestine-she
pherd-is-oldest-competitive-female-bod
ybuilder-p1046-91.htm
Guinness Book World Records 2010 has pictured Ernestine Shepherd as the World's Oldest Competitive Female Bodybuilder. At age 74 , with the body of one 30 years her junior, Ernestine truly has delayed the results of aging.
She says If Ever There Were an Anti Ageing Pill It would have to be EXERCISE!!! & Age is nothing but a Number!!!
~~~~~~~~~~~~~~~~~~~~~~~~~~~

Sat. April 6, 2013 ~ I JOINED A GYM today for the 1st time in my life! It's call Just For You Ladies Fitness Center.
I'm excited about getting out of the house 3 of 4 days a week to see what this exercise equipment can do for me. I looked at all of it this morning but I want to right down what each machine can do to improve which Muscle.
My reason for doing this is, hopefully this will give me more of an incentive to do more strength training than I do at home. At the very least get me in the habit and my body feeling so good after pumping iron that I won't want to do without it.

*** Workouts at Just For You Ladies ***

I do the CALLANETICS Warm-Ups and STRETCHES then I do CALLANETICS 4 Ab CRUNCHES that is 4 sets 0 weight 100 reps. each before every Workout and Cardio.

*Monday- *Wednesday- *Friday-
Arms, Shoulders, Chest, Abs. Back, Glutes,Thighs and Calves.

*** Cardio***
*Monday- *Tuesday - *Wednesday- *Thursday - *Friday- *Saturday -
I like Walking with my RunKeeper app., Other Cardio I do: Farm Work, Gardening, Painting Walls and Washing Windows/Blinds Spring and Summer!

*Sunday- Rest

~~~~~~~~~~~~~~~~~~~~~~~~~~~~

Simple Pleasures of Life I Enjoying:
~~~~~~~~~~~~~~~~~~~~~~~~~~~
A warm sunny day!
A field of wheat grass blowing in a soft breeze!
The smell of rain!
Big puffy white clouds!
A freshly mowed lawn!
Watching my horses at play!
The touch of my husband's hand on the small of my back!

~~~~~~~~~~~~~~~~~~~~~
I'm a firm believer in natural cures to all ailments and living a HEALTHY LIFE STYLE
*******************************
______________________________
Streaks I Started in 2013:
*Sat. 3/9/13 Stopped Smoking.
*Tue. 3/12/13 Started Eating Anti-Angiogenicly to defeat
Cancer & Fat Cells.
*Mon. 4/8/13 Sregenth Training 3 Days a WK.
*Mon. 4/15/13 CALORIE CYCLING 1st week of trying.
*Tue. 4/23/13 CALORIE CYCLING 2nd week. But, starting High Calorie/Low Good Carbs/High Protein
______________________________
------Thursday April 11, 2013----------
I have just Discovered The:
****CALORIE CYCLING Team****
I am learning how to get my Medium, High and Low Calorie range!

-----***How To Plan Your Own Calorie Cycling Diet
by, Calorie Cycling Team:

In order to plan your own diet plan, you should first know how much is your daily calorie usage. Upon knowing the daily calorie usage, Your TDEE, you should minus the daily usage by 300 calorie, this will be your medium calorie baseline.

Then, during the cycle, you will need to slot in high and low calorie days. High calorie day is medium calorie + 500, while low calorie is medium calorie - 200.

After that, you can cycle the diet in anyway you want. However, you should have about 2 high calorie and 2 low calorie days in a week.

TDEE or Maintenance is 1924 - 300 = 1624 Medium
1241 + 500 = 1601 High
1241 - 200 = 901 Low

NOTE: Edit with every 5 lbs Lost!

It can be something like...

My Calorie Cycling Days:
This is STILL A WORK IN PROGRESS!!!

Day 1 Mon. Cardio & Gym day - high ~ 1539
Cals. - CB =

Day 2 Tue. Cardio - low ~ 901
Cals. - CB =

Day 3 Wed. Cardio & Gym day - high ~ 1539
Cals. - CB =

Day 4 Thur. Cardio - medium ~ 1191
Cals. - CB =

Day 5 Fri. Cardio & Gym day - high ~ 1591
Cals. - CB =

Day 6~Sat. - Medium ~ 1101 ~ Cardio 6 Hrs of Farm Work
Cals. - CB =

Day 7~Sun. - Low ~ 901 ~ Rest

This is STILL A WORK IN PROGRESS!!!

_______________________________
***To Get my Medium, High & Low Calorie Range for
Calorie Cycling:
TDEE or Maintenance is 1401 - 300 = 1101 Medium
1101 + 500 = 1601 High
1101 - 200 = 901 Low

+++++++++++++++++++++
Here's how the zig zag method works: You will use two separate menu plans – one high calorie day, and one low calorie day. Your low calorie day will be initially set at 15-20% below your maintenance level. Your high calorie day will be initially set at your maintenance level. You will then "cycle" your calories on a three days down, one day up
rotation as follows:

Basic "zig zag" rotation:

- 3 days: Low calorie days (15-20% below TDEE):

– 1 day: High calorie days (maintenance level):

Adjustments in calories may need to be made according to your weekly results, and some experimentation is usually necessary before you find your correct numbers. For example, to accelerate fat loss, you could do the following:

- create a larger deficit of 25-30% for the low days - create a 10% deficit on the high days.

30% is a large reduction, but as long as you raise
your calories every fourth day, your metabolism won't be affected. If loss of LBM ever becomes a problem, you can raise the number of calories you consume on your high days, or you can even take two or three high calorie days in a row (a three-down, two up or three down, three up rotation).

Accelerated fat loss zig zag rotation:

Current Weight 178.6 lbs
BMR 1241
TDEE 1924
W/Exercise 1539

– 3 days: Low calorie days (30% below TDEE)
TDEE 1924 X'S 30% (577) = 1347 Low calorie Day

– 1 day: High calorie days (maintenance level)
TDEE 1924 X'S 10% (193) = 1731 High calorie Day

Zig zag rotation to prevent lean body mass loss:

– 3 days: Low calorie days (15-20% below TDEE)
TDEE 1924 X'S 20% (385) = 1539 Low calorie Day
– 3 days: High calorie days (5% over maintenance level)
TDEE 1924 X'S 5% (96) = 1828 High calorie Day
+++++++++++++++++++++

_______________________________
*****RECALCULATED BMR NOW is 1241 5/10/13
CW 178.6 lbs__________________________
------*Fri. 5/10/13 I figured it out with
Scooby's Calorie Calculator *Calibration* Testing this Week!!!
*************************
step 1:Gender ~ Female
step 2:Age ~ 66
step 3:Current Weight ~ 178.6
step 4:Height ~ 65"
step 5:Exercise Level ~ 3/5 hrs./wk of moderate exercise
step 6:Select Your Goal ~ Lose Fat ~ 20% calorie reduction
Step 7:Enter Meals Per Day ~ 4 meal/day
Step 8:Enter Research Model ~ Mifflin-ST Jerio
Step 8 a:Enter Your Body Fat ~ 0.29 %
Step 9:Enter Calibration Factor ~ - 116 calories/day
Step 10:Enter Micro Ratios ~
60% Protein, 20% Carbs, 20% Fat
______________________________
Based on Scooby's
World's Most Accurate Calorie Calculator
Basal Metabolic Rate (BMR) 1357
Daily calories to maintain weight (TDEE)
With 3 to 5 hrs/wk of Exercise 2103
Daily calories based on goal in step 6:
With 3 to 5 hrs/wk of Exercise 1683
Step 5: Enter Activity Level ~ 3-5 hr/day moderate exercise
step 6: Lose Fat - 20% Calorie Reduction
Steps 8a: Enter Your Bodyfat .29%
Step 9: Enter Calibration Factor is -116 calories a day
Step 10: Enter Macro Ratios
Carbs. 40% Fat 20% Prot. 40%
---------------------------------------
****THEN I USED Scooby's Calorie CALIBRATION FACTOR
Step 1: Enter weight change prediction from calorie calculator: 2.6
Step 2: What does the straight weight line read at Day 1?
181.0 lbs
Step 3: What does the straight weight line read at Day 30?
178.6 lbs
RESULTS
Your Weight Loss 2.4 pounds
Your Calorie Correction Factor -116 calories/day
Basal Metabolic Rate BMR 1241
Daily calories to maintain weight TDEE
NO Exercise 1489 or With Exercise 1924
Daily calories based on goal in step 6:
NO Exercise 1191 or With Exercise 1539
step 5:Exercise Level ~ 3/5 hrs./wk of moderate exercise
step 6: Lose Fat - 20% Calorie Reduction
****************************************
*****************
Step 10: Enter Macro Ratios
step 5:Exercise Level ~ Desk Job Little Exercise
Carbs. 25% Fat 20% Prot. 55%
~~~~~~~~~~OR~~~~~~~~~~~
step 5:Exercise Level ~ 3/5 hrs./wk of moderate exercise
Carbs. 35% Fat 20% Prot. 45%
______________________________________

++++++++++++++++++++
Wed. 4/24 ~ Scooby's Carb Cycling
~~~~~~~~~~~~~~~~~
~~***The Formula to get Calorie Deflect***~~~
BMR: 1259 + C B Exercise 0 = 1259 Total Burned
T. Burned 1259 - Cals. Eaten 0 = Cals. Deflect 1259

~~~***The Fat Formula***~~~
Number of fat grams x 9 = X
X divided by total calories
That will tell you what you need to know
What percentage of this total serving is fat?
Is it 10%? 50%? or 90%?
Do it! You'll be amazed...

My Total Fat for Today was 40 X 9 = 360
360 divided by Calories 980 = 36%

One gram of protein = 4 calories
One gram of carbs = 4 calories
One gram of fat = 9 calories
Fat = more than twice the calories of the other two fuels your body uses.
_____________________
_____________________
Starting the 1st of every month,
I will lose 5 lbs A Month!
April 2013
WK 1 SW 181.0- GW 176.0-
*M.4/1 CW-181.0 = 5.0 lbs
*T.4/2 CW-182.4 = 6.4 lbs
*W.4/3 CW-182.8 = 6.8 lbs
*T.4/4 CW-182.2 = 6.2 lbs
*F.4/5 CW-182.0 = 6.0 lbs
*S.4/6 CW-180.8 = 4.8 lbs
~~~~~~~~~~~~~~~~~~~
WK-2 SW181.0-GW176.0-
*S.4/7 CW-181.4 = 5.4 lbs
*M. 4/8 CW-182.2 = 6.2 lbs
*T.4/9 CW-183.4 = 7.4 lbs
*W.4/10 CW-182.0= 6.0 lbs
*T.4/11 CW-181.4= 5.4 lbs
*F.4/12 CW-181.2= 5.2 lbs
*S.4/13 CW-181.2= 5.2 lbs
~~~~~~~~~~~~~~~~~~~~
WK-3 SW 181.0 GW 176.0
*S.4/14 CW-181.2= 5.2 lbs
*M.4/15 CW-182.0= 6.0 lbs
*T.4/16 CW-181.4= 5.4 lbs
*W.4/17 CW-181.8= 5.8 lbs
*T.4/18 CW-181.4= 5.4 lbs
*F.4/19 CW-180.8= 4.8 lbs
*S.4/20 CW-181.6= 5.6 lbs
~~~~~~~~~~~~~~~~~~~~
WK-4 SW 181.0 GW 176.0-
*S.4/21 CW-180.8= 4.8 lbs
*M.4/22 CW-181.0= 5.0 lbs
*T. 4/23 CW-181.0= 5.0 lbs
*W.4/24 CW-182.2= 6.2 lbs I tried out the Elliptical Machines for the first time Wed. 4/24
*T.4/25 CW-181.4= 5.4 lbs
*F.4/26 CW-180.6= 4.6 lbs
*S.4/27 CW-180.6= 4.6 lbs
~~~~~~~~~~~~~~~~~~~
April/May 2013
~~~~~~~~~~~~~~~~~~~
WK-4 SW 181.0 GW 176.0-
*S.4/28 CW-180.6= 4.6 lbs
*M. 4/29 CW-179.8= 3.8 lbs
*T. 4/30 CW-179.4= 3.4 lbs
~~~~~~~~~~~~~~~~~~~
May 2013
~~~~~~~~~~~~~~~~~~~
WK-1 SW 179.4 GW 174.4-
*W. 5/1 CW-179.4= 5.0 lbs
*T. 5/2 CW-179.4= 5.0 lbs
*F. 5/3 CW-180.4= 6.0 lbs
*S. 5/4 CW-180.0= 5.6 lbs

WK-2 SW 179.4 GW 174.4-
*S.5/5 CW-179.4= 5.0 lbs
*M.5/6 CW-178.6= 4.2 lbs
*T.5/7 CW-179.2= 4.8 lbs
*W.5/8 CW-179.2= 4.8 lbs
*T.5/9 CW-179.2= 4.8 lbs
*F.5/10 CW-178.6= 4.2 lbs
*S.5/11 CW-177.8= 3.4 lbs

WK-3 SW 179.4 GW 174.4-
*S.5/12 CW-179.0= 4.6 lbs
*M.5/13 CW-180.0= 5.6 lbs
*T.5/14 CW-180.4= 6.0 lbs
*W.5/15 CW-181.2= 6.8 lbs
*T.5/16
*F.5/17
*S.5/18


Current Status:

SparkFriends

SparkTeams



My Ticker:
Pounds lost: 21.2

Recent Blogs:
Profile


Member Since: 1/4/2008

SparkPoints: 33,043

Fitness Minutes: 30,213

My Goals:
Yearly Weight from 2008 to 2013
Date: 1/04/08 ~ SW: 199.6
T. Inches ~ 335.50"
Date: 1/03/09 ~ SW: 188.4
T. Inches ~ 321.75"
Date: 2/14/10 ~ SW: 194.4
T. Inches ~ 330.0"
Date: 1/11/11 ~ SW: 174.8
T. Inches ~ 311.75"
Date: 1/07/12 ~ SW: 165.2
T. Inches ~ 294.0"
Date: 1/26/13 ~ SW: 180.0
T. Inches ~ 311.25"
_________________
2013
Start Weight: 180.0 lbs
Mini Goal W. : 152.5 lbs
Goal W. : 125 lbs
GOAL Lose 5 lbs A Month!

1) Get plenty of sleep
2) Drink plenty of water
3) Eat to Defeat Cancer & Fat Cells.

My Program:
~~~~~~ 2013 ~~~~~~
Total WALKED 42.42 miles,
Last day walked: 4/19~ 1.20 miles
5/13 ~ Elliptical 20 min 1.25 mi
************************
Total CALLANETICS~
11 hrs. 20 min.
Last day done 5/13 - 20 min
*************************
Total Strength ~ 730 min.
Last day done 5/13 - 60 min.
************************
Other Cardio:
Gardening 4/30 - 240 min. or

Personal Information:
Streaks I Started:
*3/9/13 Stopped Smoking.
*3/12/13 Started Eating Anti-Angiogenicly to defeat Cancer & Fat Cells.
*4/8/13 ST 3 Days a WK.
************************
I'm 66 yrs old, 5'5",
2013 SW 180.0 GW 125
We have 8 adult kids,
(3, I gave birth to)
15 Grands & 17 G. Grands
I live in north Texas, and my Dubby and I raise Belted Galloway Beef Cattle.
I drew our house plans and we started building our home together on 9/19/2002. We hired very few trades.
Building our home is a work in progress. We keep adding new projects like screening in the porches.
************************
I have found if I don't enjoy a exercise I will not do it. I try to find ways to encourage myself to do Callanetics or work out and walk each week. I did find an app for my phone called RunKeeper that helps with walking. On 4/8/13 I joined a Ladies Gym to motivate me to do my strength training and I found I can also do my Callanetics there. I'm LOVING the G

Other Information:
I Love:
*Georgette Jones* (Daughter of George & Tammy Jones)
*Kree Harrison*
Shakira,
Allen Jackson,
Country music!
I Like:
Mexican music!
Zumba Music:
Merengue!
Cumbia!
Reggae!

Mexican food,
Avocados,
Melons,
Bananas,
Pineapple,

Cold WATER,
Coffee,
Yellow Tail, Wine
Coconut Rum,

Dancing,
Gardening,
Walking,
Callanetics,
Working Out at my Gym
Zumba

My Fav quotes:

Women and cats will do as they please. Men and dogs should relax and get used to the idea.
By: unknown

If your gon'a be stupid you have to be brave.
by: Charles Stamps

Life is to short to be unhappy.
by: Charlie-B




My Community Journal:
My Way Journal

Profile Image