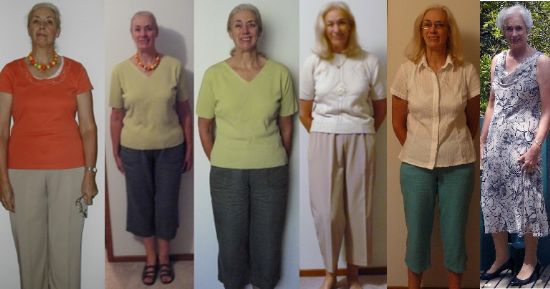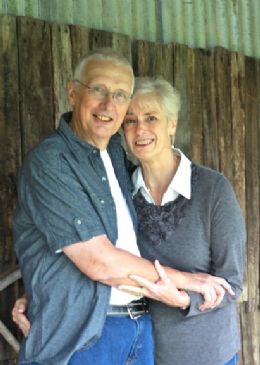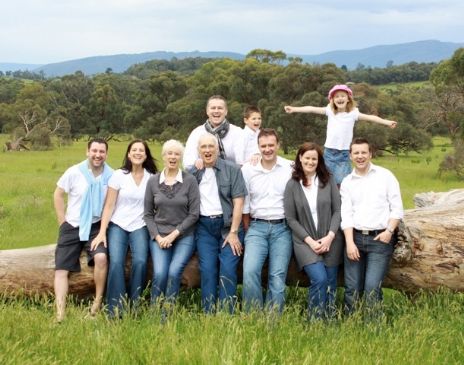 I have 26 pics in my gallery
Awards

Sandy Place!
Thank you for visiting.

Update 1st April 2013
Really having to prioritise now and husband is coming first. It is at this point when there is high stress that I give thanks to Spark People for the good eating habits and the knowledge that exercise can be done in small bursts and be part of the day without feeling I have to spend hours out of the house, which would be impossible just now.

Update January 2013
Well, I'm still here, still helping hubby fight a ...
Thank you for visiting.

Update 1st April 2013
Really having to prioritise now and husband is coming first. It is at this point when there is high stress that I give thanks to Spark People for the good eating habits and the knowledge that exercise can be done in small bursts and be part of the day without feeling I have to spend hours out of the house, which would be impossible just now.

Update January 2013
Well, I'm still here, still helping hubby fight a battle with cancer. Both still active and enjoying life. I'm trying to keep the calories down and the exercise up. BMI just on the wrong side of healthy but otherwise I'm not doing too badly for 65.

Update 2nd January 2012.
Well, where does one start?
History - I have been with SP for over four years and for three years I embraced with determination, consistency and motivation the lifestyle. My health improved 100 per cent, my confidence increased and I was accomplishing things I would never have believed, trekking up and down mountains and loving it.
This past year has been a different story, a slow slide into apathy due to a myriad of factors, mostly health related, BUT, through it all SP has been there reminding me of what I should be doing and my wonderful Spark friends have been constant sources of motivation and caring - thank you.
This year my main goal is to maintain a healthy lifestyle,
Breaking that down:
1. Exercise, gradually building up energy levels. I will do 15 minutes cardio six days a week to begin with and gradually increase by five minute increments.
2. Start doing strength exercises. SP have given me my beginner's plan and that starts today. Go Sparks!
3. Return to using SP nutrition plan. Although I live in Australia most of the food is available or at least something like it is.
4. Cut down on the wine. It has definitely been a prop this past year and probably is the main reason for my weight gain and disrupted sleep patterns. Today I am starting a new streak, wine free days!
5. On a spiritual levels I will practise meditation techniques which have seen me through rough patches in the past.
6. Stay with the eight glasses of water a day.
Gently does it, and here goes.http://www.sparkpeople.com/mypage_pub
lic_journal_individual.asp?blog_id=464852

Update 10th May 2011. I am at last beginning to feel better. I'm amazed at how debilitating this virus has been and I will have to start right from the beginning with a fitness program. It is difficult to believe that I was walking 18 klms last year and now I can barely climb the stairs without getting out of puff. Thankfully I have SparkPeople to help on this journey and will be patient with getting back to a good fitness level.
Update - two weddings, chest infection and lack of movement have meant a glitch in program. Now at 75kilos, I have to get back to normal and get these kilos off. 10th April - still working on it.
________________________________________
_____________
WooHoo. I've reached my goal weight and am now in maintenance. I lost about 40 pounds and it took about 10 months.
Like almost everyone here there have been ups and downs along the way but the advice and support from Spark People and the message boards have been invaluable. I would say that once in maintenance it is even more important to stay with Sparks if you want to maintain. Using the nutrition and exercise tracker are invaluable and the support on the boards and the friends that are made through Sparks are all there to help keep the lifestyle that is so worthwhile.
I had been fighting weight for ever and this time I had to lose weight for health reasons. Everything just seemed so hard, moving about, doing any little thing became daunting as arthritis and those extra pounds made their impact.
As I said it took me about ten months, losing between half to one kilo (1/2 to 2 pounds) per week. I followed the given diet from SP and found that this worked very well. While I was losing weight my calorie intake was between approximately 1200 and 1500 calories. I also did the advised exercises and continue to exercise. At one point I found I was getting very hungry and when I looked at the breakdown of nutrients I was not getting enough carbohydrates and protein and this was causing me to feel hungry. Once this was rectified I was back on track.
Today forty pounds have been removed. If anyone asked what helped most I think all that advice and support, knowing that I was not alone would be my first response. Secondly I did have to be committed to changing my lifestyle and I have to tell you that it is so worthwhile to feel this good. I don't do without but I know now that portion control is a number one need to know and being consistent.
Now that I am in maintenance I track my food but am a bit more adventurous and use my own recipes. My calorie intake is now betwee approximately 1600 to 1900 calories per day.
Where else in the world can you find such a flexible and useful site!! It was a wonderful day when I found Spark People.

"The place to improve the world is first in one's own heart and head and hands. "
- Robert M. Pirsig
SparkFriends

SparkTeams



My Ticker:
| | |
| --- | --- |
| | 113,552 SparkPoints |
Interact with TRYINGHARD1948





Recent Blogs:
Profile


Member Since: 11/11/2007

SparkPoints: 113,552

Fitness Minutes: 82,131

My Goals:
Short term:
1.To be consistent.
2. Keep drinking water.
3. Know that if I keep to the program I will maintain my weight.
4. Ignore negativity. This can be hard at times but I find that it is better not to dwell on what other people say because I know that I am far healthier this weight than I was when I was heavier.
5. Exercise 6 times a week. Since I need variation have a few differing exercises through the week.

Long Term:
Keep the weight off.

My Program:
I have been with SP for over five years and for three of them i lost and maintained. 2011 was a very hard year, thyroid problems, DH's health problems all added up to putting everything else on the back burner. No excuses though, i am fighting my way back to a good maintenance level. It is amazing how quickly the body loses the level of fitness, so it is back to Beginner's level.
NUTRITION, Esau using SP meals mainly.
EXERCISE, I aim to do at least thirty minutes every day with strength three times a week and cardio six times. I mainly walk for cardio, but do use a stationary bicycle too.

Personal Information:
I'm originally from Scotland but migrated to Australia many years ago. I am married with three grown children, two boys and a girl, one granddaughter and two grandsons.
In November 2007 with my sixtieth birthday looming I decided that a healthier lifestyle is the way to go and I was blessed to find SparkPeople via an Internet search. It was a very lucky day.

Other Information:
Hobbies include photography, travelling, visiting art galleries, reading, crosswords, sudoku and four wheel driving. I love knitting and creating beautiful things. SciFi is my favourite reading material, although I will try reading anything but there is not much time these days.

Profile Image