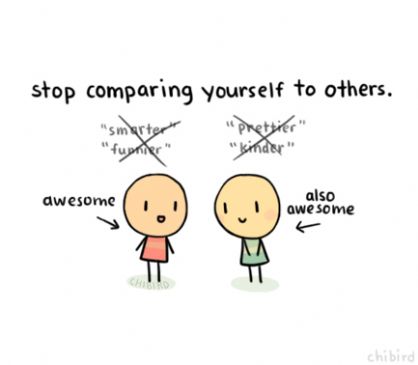 I have 50 pics in my gallery
Awards

This Time, I Won't Quit
I am renewing my commitment to myself. I have been morbidly obese since childhood, but I'm finally ready to focus on my health and happiness -- to see how much I can actually accomplish without fear of failure. I deserve health and happiness, and I will reach and maintain a healthy weight, no matter how long it takes!

Name: Jamie.......Age: 26.......Height: 6' 1"

Highest Weight:.................419 lb
-10 lbs [409 lbs]: DONE! 06/28/2008
-20 lbs [399 lbs]: ...
I am renewing my commitment to myself. I have been morbidly obese since childhood, but I'm finally ready to focus on my health and happiness -- to see how much I can actually accomplish without fear of failure. I deserve health and happiness, and I will reach and maintain a healthy weight, no matter how long it takes!

Name: Jamie.......Age: 26.......Height: 6' 1"

Highest Weight:.................419 lb
-10 lbs [409 lbs]: DONE! 06/28/2008
-20 lbs [399 lbs]: DONE! 09/06/2011
-30 lbs [389 lbs]: DONE! 12/05/2012
-40 lbs [379 lbs]: DONE! 02/28/2012
-50 lbs [369 lbs]: DONE! 02/16/2013
-60 lbs [359 lbs]: DONE! 04/25/2013
-70 lbs [349 lbs]:
-80 lbs [339 lbs]:
-90 lbs [329 lbs]:
-100 lbs [319 lbs]:
-110 lbs [309 lbs]:
-120 lbs [299 lbs]:
-130 lbs [289 lbs]:
-140 lbs [279 lbs]:
-150 lbs [269 lbs]:
-160 lbs [259 lbs]:
-170 lbs [249 lbs]:
-180 lbs [239 lbs]:
-190 lbs [229 lbs]:
-200 lbs [219 lbs]:
-210 lbs [209 lbs]:
-220 lbs [199 lbs]:
Ultimate Goal: 185 - 195 lb Maintenance Weight


...

Weight-loss Time-line:
--------------------------------------
2007- 417 lb, my highest weight. Miserable. In denial. terrible depression and anxiety, non-existant self-esteem.
I lost a significant amount of weight, but gained most of it back because I fell into old habits and had terrible anxiety problems. Now I am committed to losing even more.. and keeping it off forever!
-
July '11: 405 lb - Spark round #2. I AM DONE with the roller-coaster. My health is my first priority, and I am taking responsibility for it.
-
Aug '11: 400 lb - Gaining and losing the same few lbs, but consistently exercising and feeling better. Cooking MUCH more often. Slightly impatient to see faster weight loss, but I have faith in my body. Started Buspar for anxiety.
-
Sep '11: 393 lb - Started High Intensity Interval Training (HIIT) in the form of run/walking (couch to 5k) and joined a gym for strength training (2-3 times per week). I'm really proud of myself.
-
Oct '11: 386 lb - Diagnosed with mild sleep apnea, started using cpap machine every night. Added a weekly outdoor hike into my routine. Got a heart monitor and love it.
-
Nov '11: 383 lb - Came to some important realizations about my procrastination and my "ideal weight." Still running, str training, with the occasional bike or cross-trainer.
-
Dec '11: 388 lb - Had a bit of a holiday gain. Doing more circuit training and different forms of strength training (using ball, body weight, etc). Having a hard time keeping my cpap mask on, tossing and turning on a bad mattress and not getting restful sleep.
-
Jan '12: 382 lb - Feeling more energetic. Walking more. Started using barbell for bench press. Doing circuit training and shorter running intervals to maximize EPOC. Got a sleep number bed! Sleeping better. Removed all blue and green lights from my bedroom and now sleep in the dark. Tried lowering carb intake. Had to take a break from endurance running due to adrenal fatigue. I did too much too quickly.
-
Feb '12: 377 lb - Doing more Elliptical. Got a Wii for the fitness games. NEW NUTRITIONAL FOCUS: anti-inflammatory foods: I have discovered that some foods trigger inflammation and bloating for me (wheat and fried food being the worst), so I am trying to eliminate them from my diet. I am still eating "smart carbs," but more of them because I had energy problems on low-carb. Getting a better night's sleep. Less binges. Muscle pain greatly decreased. Stopped taking Buspar for anxiety (don't seem to need it as much). I wonder if my diet may have been the root cause of my sleep, anxiety, and pain issues.
-
Mar '12: 365 lb - Made it to week 5 day 2 of couch to 5k! Focusing on running 2x per week now since my adrenal fatigue and knee problems are both fixed. Feeling stronger, in better cardio shape. Started walking nearly every day. Started taking Metformin for insulin resistacnce.
-
Apr'12: 361.5 lb - Went 100% gluten-free, and I feel SO. MUCH. BETTER. I believe I have celiac disease, and have probably had it most of my life. Now that I have cut gluten out of my diet, it's like a night and day difference for me: no more chronic pain, no more fatigue, no more inability to concentrate, no more terrible headaches every night. I have never slept so well in my life as I am this month.
-
May'12: 362 lb - Began taking herbal supplement Relora for cortisol / anti-anxiety). Eating more carbs (moderate carb 45-55% daily calories) because I was feeling drained on low-carb.
-
Jun'12: 365 lb - Well CRAP, haha. I had a small gain because of finals and stress eating (and lack of sleep). I think some of this is water weight, and I know I will be able to get rid of it this month. Also not sticking to my running schedule or visiting the gym as faithfully as I should be...
-
Jul'12: 363 lb - Back on track. I am conquering my compulsive/emotional eating with mindfulness. I can breathe again now that I got a singulair prescription to control my exercise-induced asthma.
-
Aug'12: 365 lb - I had some struggles this month with bleeding/cramps/anemia and the flu, and I was diagnosed as Vitamin D deficient. I did, however, have great bloodwork results, and I am now off of all medications for pre-diabetes. Now if I could just feel better so I could work out again...
-
Sep'12: 370 lb - I took a SparkBreak to focus on school and have gotten lax with cardio and strength training as my health problems escalated. I had a MedGem test to determine my Resting Metabolic Rate (which was 3340 cal/day). Having lots of pain, bad sleep, and issues with stress binges. Began Lexapro for anxiety/depression.
-
Oct'12: 365 - A Fresh Start!!! I don't need the cpap mask anymore and I am getting more morning sunlight and less evening tv light! I took a break from school due to health issues last month, so I am REALLY focusing on my health now. My goal is to re-start the couch to 5k running program on Jan 1st, so I am doing a lot of walking and a bit of running to prepare. Had to stop taking Lexapro because I lost insurance.
-
Nov'12: 361.6 - Getting depeer into yoga/flexibility training... it is really helping me recover faster and have less pain and stress. I am doing Sparkpeople's 5k Your Way run/walk program in preparation for the C25k (3 walk/runs per week, lots of stretching and some cross strength training, but not as much). Workouts are becoming easier as my body adapts to the schedule, and my overall health feels great this month! I started some streaks (bedtime routine, glasses of water, and 10 min of fitness) and I intend to keep them going as long as possible.
-
Dec'12: 357 - I was very committed this month and got down to the 340s, but had a holiday gain from going through a very stressful series of events in my personal life.
-
Jan'13: 367 - I struggled to get back on track but did not do so well.
-
Feb'13: 371.8 - Unfortunately, I have had quite a setback. That's ok. I've come to terms with it and have recommitted to my 100 lb in 1 year goal, starting at 371.8 on Feb 9. I am walk/running 2-3 times per week, stretching and doing yoga, staying faithfully in calorie range, and following Bob Harper's Skinny Rules... I even started a Spark team for those who want to follow his rules in a biggest loser challenge fashion :)
-
Mar'13: 364.4 - This month, I re-started couch to 5k! I also started taking amino acids in isolation (Morning: L-Tyrosine, L-Theanine, and Choline & insositol with a B-complex..... Before bed: L-Tryptophan, GABA, L-Taurine, and L-Arginine with a B-complex). Basically, these have fixed my energy, anxiety, and muscle soreness issues. Seriously... I am dumbfounded. I am also taking some adaptogen herbs.
-
Apr'13: 362.4 - Stopped C25k for now because I want to avoid overtraining. I'm focusing on doing some form of HIIT and ST once a week, coupled with light cardio / yoga most other days of the week. I think this is a more balanced approach, focusing on rest and recuperation between intense workouts. I'm eating MUCH lower carb (100-150g net carb), and following a primal eating pattern.
-
May'13: 352.8 - Primal eating is amazing and seems to be working for me!!! This month I lowered my carb intake to 50-100g net carbs. I got a juicer and have been juicing nearly daily, really increasing my intake of veggies and berries, fish and avocados. Doing a lot of walking, still ST and doing short running intervals once per week. Started doing intermittent fasting (with juice+protein powder) at least once per week.


Current Status:

SparkFriends

SparkTeams



My Ticker:
current weight: 351.8

Recent Blogs:
Profile


Member Since: 7/25/2010

SparkPoints: 33,382

Fitness Minutes: 19,012

My Goals:
To love myself
To conquer my fears
To gain strength
To listen to my body
To manage stress
To feel proud of myself
To reach a healthy weight
To wear a size 18
To run a sub 15 min mile
To run (not walk) a 5k!
To achieve 25% body fat
To create and maintain a positive attitude
To be physically active and nutritionally balanced for the rest of my life

Weight Goals:
--------------------
✓May 1 - 359
✓Jun 1 - 351
July 1 - 343
Aug 1 - 335
Sep 1 - 326
Oct 1 - 318
Nov 1 - 310
Dec 1 - 302
Jan 1 - 293
Feb 1 - 286
Mar 1 - 277
Apr 15 - 264

My Program:
I began with small changes like tracking food, cutting sugar, walking, & cooking meals at home.

Today this is my plan:

1. Primal Nutrition:
-Carbs: No grains! lots of organic veggies and fruits. I aim for 50-100g carb per day 6 days per week.
-Proteins: 100% organic, grass-fed, pastured, and/or wild meats and eggs.
-Fats: Extra virgin coconut and olive oils, avocados, nuts, grass-fed butter, and animal fats.
-Flavor: lots of anti-inflammatory spices, sauces, and herbs. Celtic sea salt.
-Occasionals: legumes, fermented soy, raw cheese/yogurt, white rice, sprouted corn tortillas, red wine, dark chocolate.
-I practice intermittent fasting one day per week.

2. Exercise:
-HIIT (sprinting) once per week.
-Full Body strength training once per week.
-Light cardio / walking most days.

3. Rest: Sleep 8+ hours per night. De-stressing including yoga and meditation.

Personal Information:
***************
"Let food be thy medicine" -- Hippocrates

"All that we are is the result of what we have thought. The mind is everything. What we think we become." -- Buddha

"I did then what I knew how to do. Now that I know better, I do better"-- Maya Angelou

"A bird does not sing because it has an answer. It sings because it has a song." -- Chinese Proverb

"If we all did the things we are capable of doing we would literally astound ourselves." –Thomas Edison

"No matter how hard the past, you can always begin again." -- Buddha

"We are what we repeatedly do. Excellence then, is not an act, but a habit." -- Artistotle

"If we are facing in the right direction, all we have to do is keep on walking." -- Buddhist Saying

"Success means doing the best we can with what we have. Success is in the doing, not the getting; in the trying, not the triumph. Success is a personal standard, reaching for the highest that is in u

Other Information:
Music:
Fleet Foxes,
The Decemberists,
Sunset Rubdown,
Radiohead,
Death Cab for Cutie,
MGMT,
Muse,
Rush,
Jeff Buckley,
Elliott Smith,
Iron & Wine,
Simon & Garfunkel,
Led Zeppelin,
Talking Heads,
Silly Wizard
Bjork

Favorite Books:
A Song of Ice and Fire,
The Lord of the Rings,
Dune,
The Hitchhiker's Guide Series,
Hamlet,
Genji Monogatari,
The Arabian Nights,
Kurt Vonnegut,
Neil Gaiman,
Michael Pollan

Anime:
Code Geass,
Kemono No Souja Erin,
Mushishi,
Nodame Cantabile,
Trigun,
Welcome to the NHK,

Movies:
American Beauty,
Pan's Labyrinth,
Any Miyazaki Movie,
Sinchin no Samurai,
(Any Kurosawa Film),
Eternal Sunshine of the Spotless Mind,
Dr. Strangelove,
2001 A Space Odyssey,
The Thief of Bagdad,
Bladerunner,
Ladyhawke,
Garden State,
The Girl Who Leapt Through Time
Jumong

Profile Image