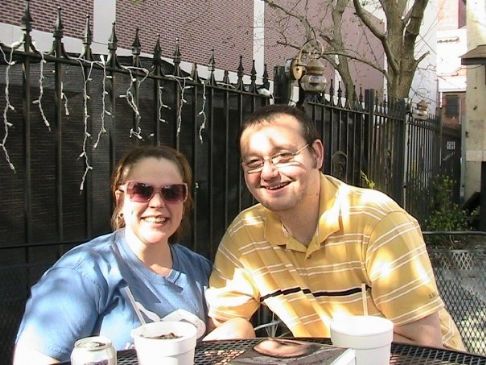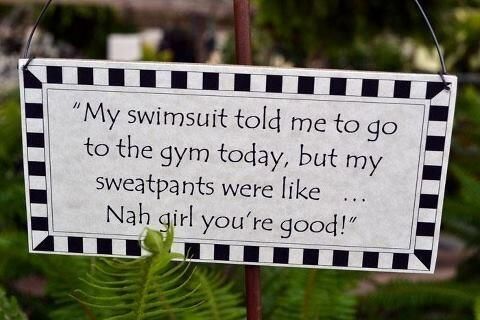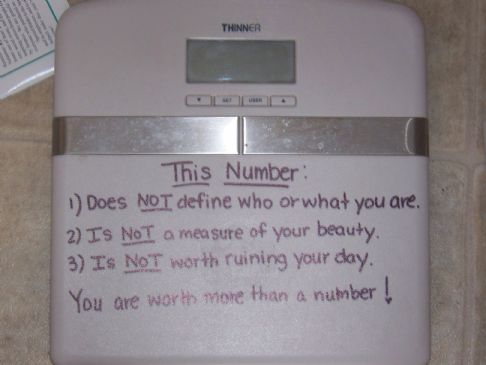 I have 32 pics in my gallery
Awards
I'm a Girl That's Into All Sorts of Hippy Dippy Things!
You don't have to be crazy to be my friend. I will train you!

I believe that if you wear enough lip gloss, sparkly jewelry, and a pair of hot heels, no one will even notice the size of your butt.

If you still look cute after working out, you didn't work hard enough!

I don't go to the gym to be pretty or get pretty. I'm already pretty.

I don't go to the gym to socialize. I go to the gym to exercise. If I do not talk to you other than my ...
You don't have to be crazy to be my friend. I will train you!

I believe that if you wear enough lip gloss, sparkly jewelry, and a pair of hot heels, no one will even notice the size of your butt.

If you still look cute after working out, you didn't work hard enough!

I don't go to the gym to be pretty or get pretty. I'm already pretty.

I don't go to the gym to socialize. I go to the gym to exercise. If I do not talk to you other than my initial "hello", it is because I am working. Also, do not get offended if I show absolutely no interest in being your "workout buddy". I will encourage you. I will support you, but when I am on the elliptical, I am in my own little world and you're not invited. =)

T.G.I.F. (Thank God I'm Fabulous!)

Dear Holly,

I would have you to remember My goodness, for I have watched over you even when you felt alone, even when you felt desperate, even when you felt forgotten, even when you have been without. I have never left you. I have never forsaken you. I have been with you all of these days from the very first day you gave yourself to Me, and I have watched over you. It is true that I have allowed you to walk through some hard circumstances, but do you not know that they are making you stronger? And, do you not know that they are giving you the right to exercise the authority that I have given you? And, do you not know that they cause you to cling to Me? Your destiny is already written and it is one of victory, not failure. So, walk with Me in trust and love. Victory is assured. Be strong in the Lord and in the power of His might. Dare to believe you can be what I said you can be.

Love, God


Current Status:

SparkFriends

SparkTeams



My Ticker:
Pounds lost: 28.0

Interact with XXSOLA_FIDEXX




Recent Blogs:
Profile


Member Since: 1/9/2012

SparkPoints: 12,417

Fitness Minutes: 9,559

My Goals:
My long term goal is to get back into a size 12/14 and stay there.


My Program:
Drink lots of water, follow my calorie intake and burn plan from Sparkpeople, and stay positive!

Personal Information:
I am married to a wonderful, smart, handsome, sexy geek. I have two awesome little boys. I love to sing. I love Jesus. I love shoes. I love expensive purses. I love expensive lip gloss. I love cats. That's pretty much all ya need to know.

Profile Image