Monday, November 07, 2011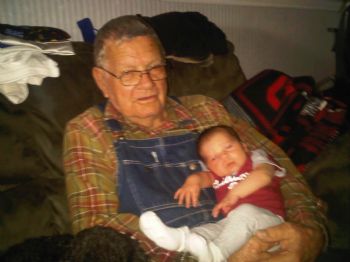 Almost two weeks ago now my 85 year old father in law fell and broke his hip. He is doing better but still in the hospital and hopefully moving to rehab this week for continued therapy. Please pray we can get him home for Thanksgiving as the day will not be the same without him. Also, for his continued recovery and ability to get around once he gets home. They live quite a ways out in the country and is very independant although one of the grandkids lives with him with her family to help out.
Thank you all and wishing everyone a great day and weeks ahead as we move toward the holiday season. Let us not forget to eat smart most of the time and indulge less despite all the goodies that tempt us at this time of year.