Thursday, May 31, 2012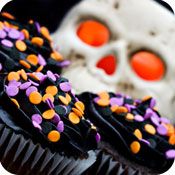 I have pondered whether I need to continue on Spark. Many of us have probably had these thoughts. I get discouraged. I have met my goal weight. I have re-gained some weight. I lost another 10 pounds a year ago, in May. Last August I broke several bones in a fall. I lost more weight. It was a difficult time and a difficult way to lose additional weight. Now the scale is creeping up ever so slightly. WOW! It really discourages me. I get up everyday and eat a very small breakfast. I exercise normally 1000 minutes per month. I really do know how to lose weight. I have read many articles. I have followed many diets in my life. I monitor my eating by keeping log of my food on the nutrition tracker. Normally, I am at the correct amount of calories per day and drinking at least 64 ounces of water per day.
So why does the scale go up? Well, my hubby told me recently. Just quit worrying about how much you weigh. I know he is right. However, it is not easy to change the way I think of myself without thinking about how much I weigh. There, I said it...I think of myself as what size I wear. I have health issues. Most people would worry about these issues but I seem to just accept THAT as part of my life. When in reality, that is the more important issue than how much I weigh. Eating healthy is the key to better health, right? I do eat healthy.
Maybe the problem is not just the amount of calories that I eat. Maybe I need to focus more on how I feel.
I read an article today about lifestyle. I will share a segment with you.
This is considered by many to be one of the most helpful healthy lifestyle tips. Don't only write down what you eat, but the circumstances surrounding it - where, when, why, how you felt before eating, how you felt after eating, how hungry you were before, how hungry you were after.
That really hit home with me.
June is here. It is time to make a change.