Got a lot done on our deck: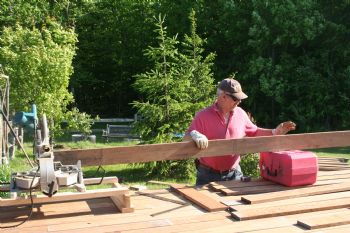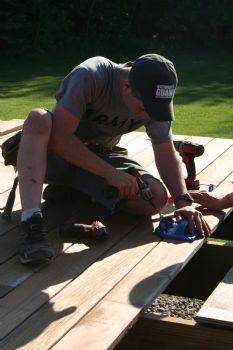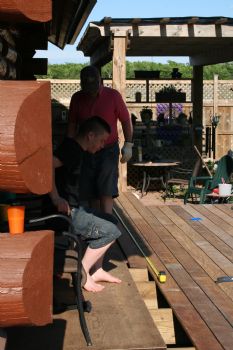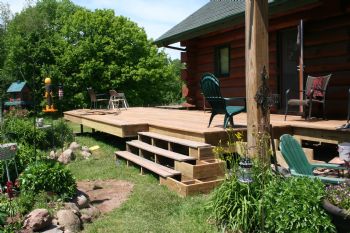 Continued to cut back on gardens and so moved the birdhouse that my son made me to the backyard gardens.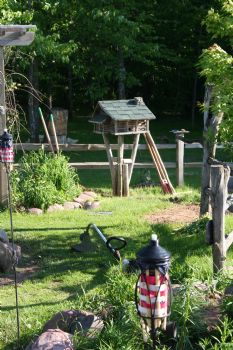 Mary painted some lattice and a picture frame to put on the fence. We'll have Ivy growing up around the picture frame and Morning Glory growing up the purple lattice.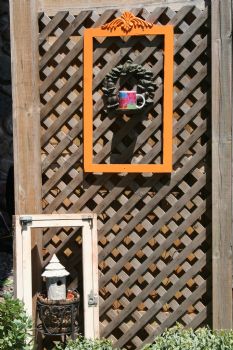 We ENJOYED the birds! So entertaining to watch our little friends. We have robins in a nest and SWEET Phoebes in a nest and we could sit and watch their interactions all day long!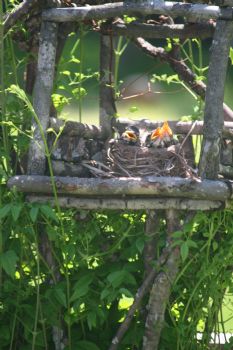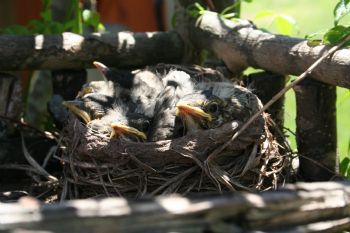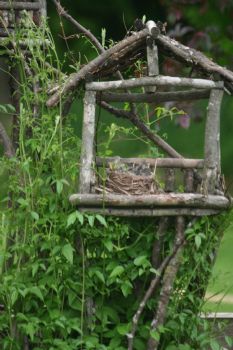 Another highlight with the birds is our little friend "Fat Finch"! He can barely fly because he's been feasting at the feeder!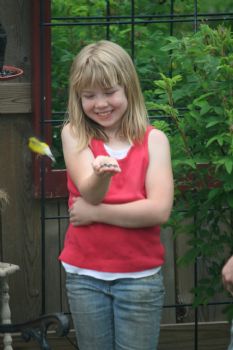 He was eating out of Mary's hand and flew right when I took the pic.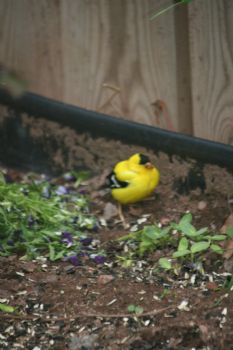 We also worked on our veggie garden, strawberry patch, in the greenhouse, and in the flower gardens. Here are few highlights from my transplanting efforts, and decorating. I finally feel I'm getting my head above water! I've thoroughly enjoyed sitting in my "Fragrant Memories" and communing quietly among God's handiwork.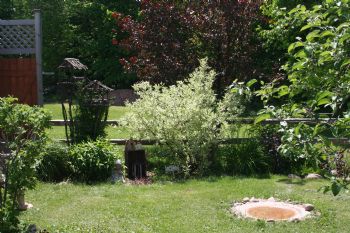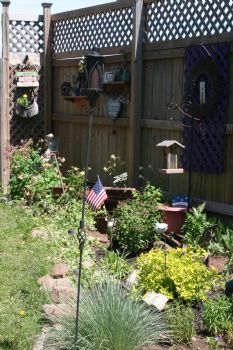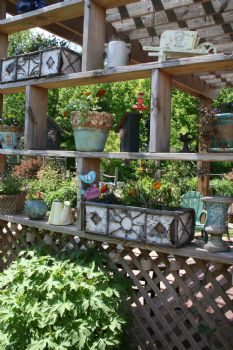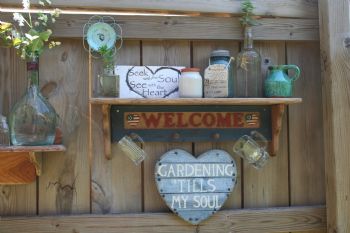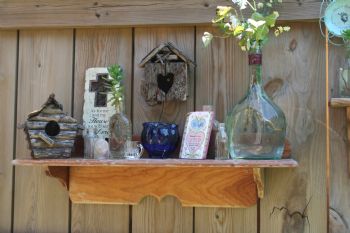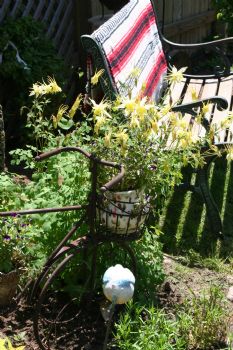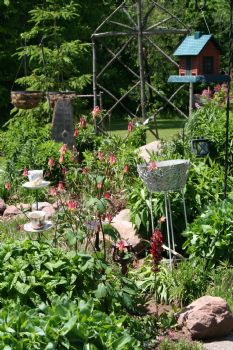 Yes, I got LOTS of fitness minutes this weekend in my gardens!

As for my eating--NOT so hot this weekend! Very disappointing since I'd had such a good week--but back on the horse today! I will conquer through Jesus! BTW, I want to write a blog in response to everyone's comments the other day, but until then, THANK YOU for your awesome support! You guys TOTALLY rock!!!!
Spark onů.

Huge hugs and much love, Susan