Wednesday, June 13, 2012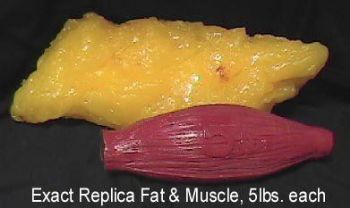 Today's motivation.
1. Calculate the number of pounds you need to loose to be at a healthy BMI
2. Divide that number by 5
3. Look at the yellow blob and multiply it by your answer in step 2.
4. Makes you think twice, huh?
I'll use myself as an example:
1. I'm 73 pounds overweight.
2. So if I divide that by 5lbs I get 14.5.
3. Look at that yellow blob, multiply it by 14.5.
4. This is what I'm carrying around--this is what is encasing my organs.
My visual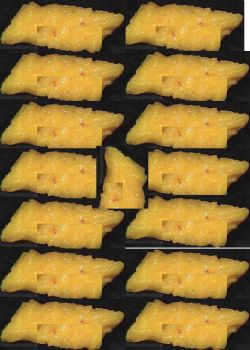 I found my motivation for the day! What about you?
What would your picture look like? Use the picture below to create your visual. (multiply the picture by your number from step 2 to create the visual)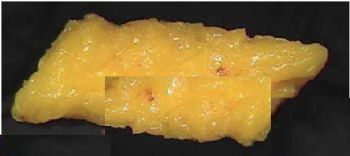 Need help? Sparkmail me with your number and I can create your visual.