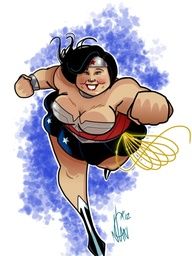 So i found a few pics from the race for the Cure website that they've uploaded. I did contact them and they said that they wouldn't be done uploading them for another week or so. I guess they are uploading them as they receive them from the TON of photographers that were there...
They got the back of my head!
I found us! We are the second line of people on the right side...my friend has the pink square on the shirt...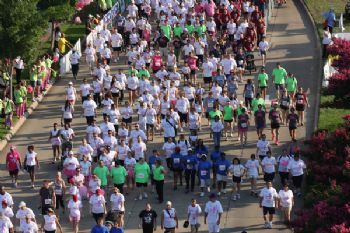 The longhorns that were seen on our route...i still think they should have placed pink bows on the horns!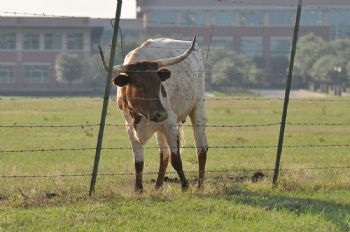 Sunny from Biggest Loser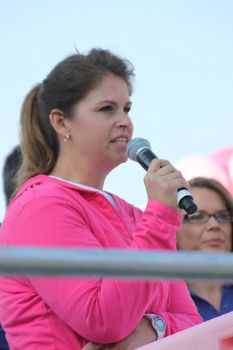 Extra shots that i liked...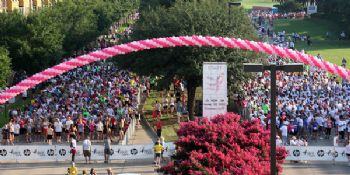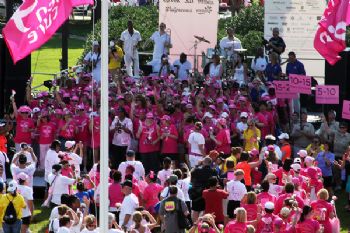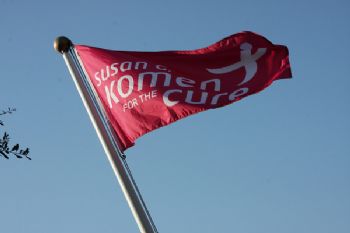 I will post more pictures as i find them once they are uploaded...i mean they took a ton of pictures of me so i'm looking forward to seeing them.
JAMIELOGICAL suggested that i try the C25k...i took a look at it and it calls for a lot more running then walking. I for sure want to do it but here's the deal. It's a 12 week program. In August i'm in Chicago for 8 days and then in Phoenix for 5 days. I don't know that i'll have access to a treadmill and i'm not "there" yet to run outside much. I do it during my 5k's but that's different...i think i'm making excuses for myself...hmmmmm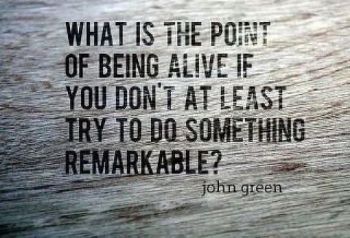 June Mini-Goals (20th-30th)
So now that i've tweaked my long-term goals, i've started thinking about my short-term goals. So here they go...
* I'd love to weigh about 269 come Monday morning - that would give me a 50lb loss
* To complete my daily goals for the rest of the month (as listed below)
* To stay within my calorie range through the weekend (baby steps)

June 20
June 21
June 22
June 23
June 24
June 25
June 26
June 27
June 28
June 29
June 30
* To complete my scrapbook project for my friend, the one that is getting married, by this weekend
* To complete an additional two pages of my own weight loss journey scrapbook album
* Work on July goals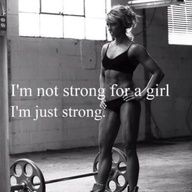 June Goals:
* My ultimate goal this month is to get that bridesmaid dress to zipper up all the way
* Complete 202 miles...completed 154.83
Other Goals:
* Yearly goal of 1500 miles...completed 703.45
* Yearly goal of dropping 100lbs...lost 45.2lbs
* Overall goal of dropping 169lbs...REACHED 26.75%
Here are my goals for the rest of June:

6/11 6.74 miles, Core (ACTUAL: 6.82 miles walk/jog, 8.71 miles on the bike, Core, and a little ST)

6/12 6 miles, ST (ACTUAL: 6.1 miles walking, ST)

6/13 3 miles, 8 bike miles, ST (ACTUAL: 3.04 miles walk/jog, 8.66 miles on the bike, ST)

6/14 3.74 miles, Core (ACTUAL: 4.76 bike miles, Core)

6/15 3.74 miles, Core (ACTUAL: 6.41 bike miles, core)

6/16 6 miles, 8 bike miles, ST (ACTUAL: 3.03 walking miles, 15 bike miles, ST)

6/17 6.74 miles, ST (ACTUAL: 6.77 walking miles, 6 bike miles, ST)

6/18 3.74 miles, Core (ACTUAL: 4.22 walking miles, 8.06 Bike miles, CORE)

6/19 6 miles, ST (ACTUAL: ST)

6/20 3 miles, 8 bike miles, ST (ACTUAL: 3.46 miles, 8.9 bike miles, ST)
6/21 3.74 miles, Core
6/22 3.74 miles, Core
6/23 6 miles, 8 bike miles, ST
6/24 6.74 miles, ST
6/25 3.74 miles, Core
6/26 6 miles, ST
6/27 3 miles, 8 bike miles, ST
6/28 3.74 miles, Core
6/29 3.74 miles, Core
6/30 6 miles, 8 bike miles, ST