Monday, June 25, 2012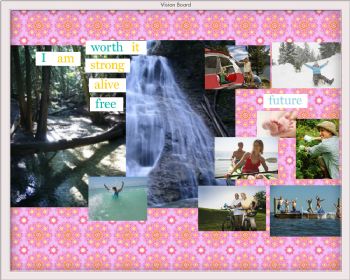 The two big pictures on the left are from my favorite place. A campground I will be going to in August. I have clothes that I am determined to be able to wear during that trip.
The pictures on the right represent how I see my healthy future. Camping trips, sledding, gardening, biking, swimming and enjoying a fun, active life with my family. And hopefully be able to grow that family and have another baby in the future.