I have been eating low carb on and off for almost 10 years for most of the time it has keep me at around 150 pounds. But for the past 6 years I have struggle with my weight. Last year I got really serious about getting the weight off, I started Atkins again and lost 40 pounds. Low carb has always worked for me to lose and maintain my weight. I have never really had a problem sticking to it, until last summer I don't know what changed in me but I had a really hard time eating that way, I threw in the towel and gave up and gained all the weight back plus an extra 20.
My husband and I moved to a new town in June I decided it would be a good time to start again, I started Atkins again in July lost 9 pounds in a month but I'm struggling with it again so this time I'm not throwing in the towel I'm changing the way I'm eating I will never go back to SAD ( standard American Diet) I will never eat 250-300 carbs a day again. I consider my new eating plan a moderate carb diet.
Protein 12-15 Oz a day Trying to keep it sparks range
Fruit 3 servings a day
Non Starchy Veggies unlimited but min 3 servings
Fat: Stay in sparks range
1 serving a grains a day
1 serving of starchy veggies.
I try to keep my carbs between 100-150 grams a day
I'm scared because in the past low carb is the only thing that has worked for me to lose weight. But I have never workout as much as I am now either. So I will have to wait and see what happens.
I thought I'd post a day in my new plan
Breakfast Smoothie with Raspberries, Blackberries,Greek Yogurt and spinach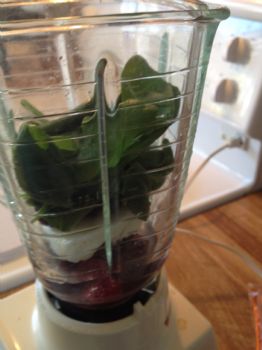 Lunch Zucchini and chili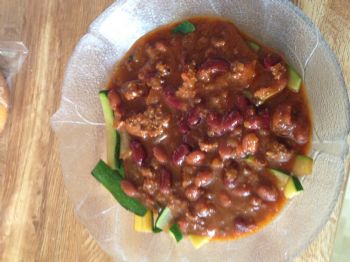 Dinner Asian Salad with chicken burger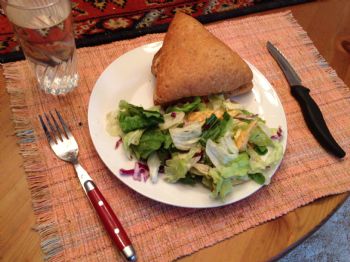 Snack Smoothie with Banana, strawberries, greek yogurt and spinach.