Today on SparkCoach...
"Let's do a visualization exercise to start the day off right. Spend 30 seconds visualizing how you want to look and feel 6 months from now. What small steps can you make today to make that vision of your future self a reality?"
When I close my eyes I see myself smiling. That's the first, and most important, thing I see!
6 months from now is February, so I imagine I'm rocking some sexy skinny jeans with warm knee-high boots. In my imagination this moment is in a coffee shop Downtown with friends, one of my favorite Winter outings! Perhaps we just got back from the Mountains, being out playing in the snow with sleds or snowshoes. I feel confident, cute, fit, fluid, energetic, and happy. I adore dressing up in the Winter: boots, sweaters, scarves, cute jackets, etc. It will be so much more fun when I don't feel like a turkey in those skinny jeans that are needed to tuck into my boots, when my cute coats show off a more defined waistline, and when a fitted sweater looks sexy. So therefore, I imagine I'm wearing a cute outfit, that I'm fit and it looks good on me, and I'm relishing the energy, confidence, and cheer I'm experiencing.
I'm smiling when I imagine this because for once, in the Winter, I plan to feel the joy of energy from consistent Winter workouts. I plan to keep going to the gym, I will do a variety of videos at home, I want to take the dog running outside when its safe to, and while I still may not take up skiing or snowboarding, I do plan to get a pair of snowshoes and make regular use of them!
I'm also smiling because in February is Valentines day... there's always the hope of having someone special! And if I feel that great about myself, that confident, then I'd love to see that energy spill into other areas of my life! lol
So you can visualize with me....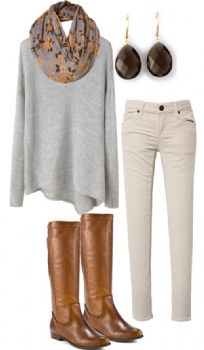 ... in my visualization I'm wearing something like this!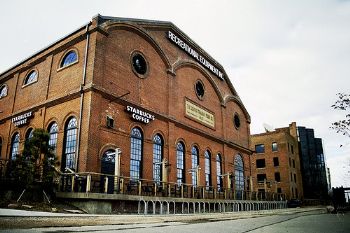 Having coffee HERE! The REI flagship store in Downtown Denver, has a huge Starbucks! The whole building is right next to the River, with a view of Downtown Denver! Plus the 3-story REI is AMAAAAZING!
Hanging out with THESE people, some of my favorites!